The name already echoes in the minds of many guys around the world. Asa Akira is one of those names that get drilled in our heads, and it doesn't come off as easy as other stuff about pop culture. She's the face of some of the most fantastic porn shots in the 2010s and is probably responsible for your Asian fetish. This girl was born an American but raised in Tokyo for a while, when she finally made it back to the USA she unleashed her inner sexuality and became one of the most amazing actresses in adult films that have ever existed. Her time is yet to come even with a staggering nine years in the porn industry, she's barely 33 years old, and she still looks great.

The first clip I remember featuring Asa was one video she made for Nuru Massages, back in 2012. In those days it seems there was a fetish going on for these types of massages and this studio capitalized on it by having an actual Asian perform the massages on quite a few pornstars girls and men alike. Of course, this was only an excuse to have a beautiful Asian girl fucking the brains out of her so-called customers. Real Nuru massages are a bit more ceremonial, but Asa stood out on all of her clips because she had this amazingly curvy body in such a tiny frame, it was hard not to get off to that sight after looking at it for ten minutes.
Asa Akira, The Little Gift That Keeps on Giving
Asa quickly rose to fame because she is one of those rare breeds of female pornstars who never says "no" to anything. Think about a kink of yours, and she probably has done it. Think about a male performer, and she probably has done him once or twice. She set her foot on the industry with one of the most powerful performances ever seen on camera. In 2011 Asa Akira fucked Manuel Ferrara in a XXX movie bearing her namesake "Asa Is Insatiable" he took this guy's dick up her ass, and it was a sight to behold for everyone. In the same film, she also fucked Toni Ribas, Erik Everhard, Prince Yahshua, and Jon Jon, all of them in threesome scenes. She won four AVN awards that year because of that film.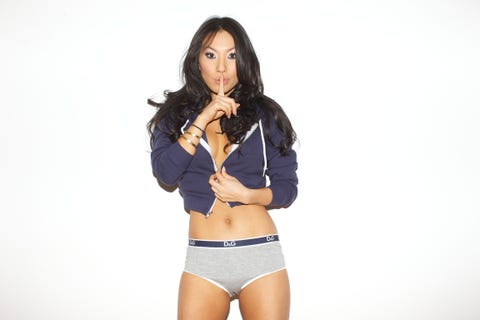 As it happens in the porn industry, she became synonymous of increased sales, even in an industry that suffers after the lashes of piracy. Asa Akira is the banner lady for many free porn on line sites, but she has earned a lot of money and kept winning prizes for outstanding performances. Sadly for many fans, she got engaged and married in real life back in 2012, so she doesn't screw around with fans, but she still puts out quality clips every year. These days guys in the porn industry line up to get a turn on a scene with her, but having that privilege costs money now. Asa is one of the few porn performers who choose who to work with, and she gets to ask her own rates for every scene she does. That's the power that the queen of porn wields, and it's not going away soon!